hello people!
today I went to Sukabumi with my mom and my friend
Ayu
. it was really awesome! the view was gorgeous and of course I took a lot of pictures ! :D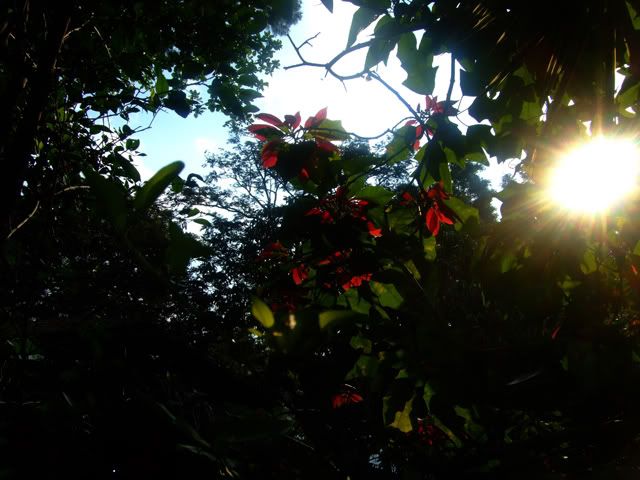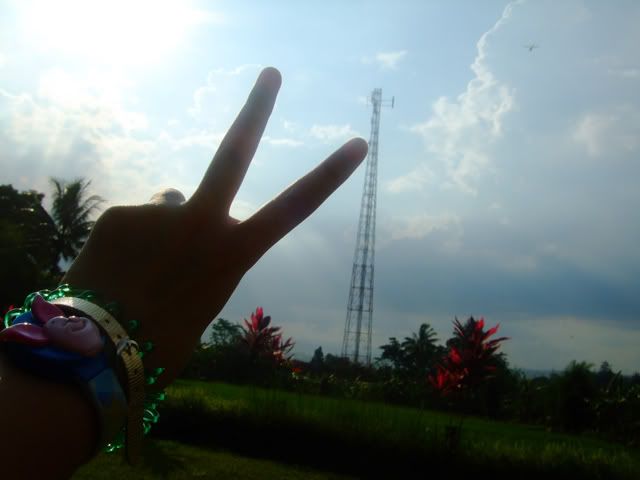 I took this picture of my friend, Ayu. I'm so happy to see the result! I think this is awesome! haha.
did you see that round shiny thing ? it's like the sun light effects. aaaaa I love this picture so much and I'm so proud of myself ;)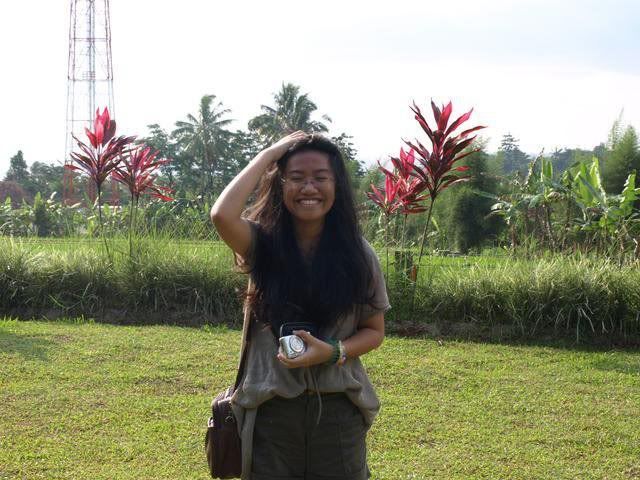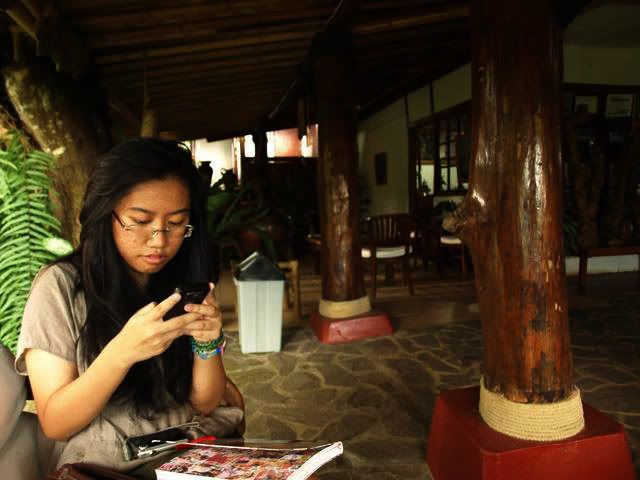 I really looove Ayu's DSLR camera! really really want to have one! I enjoyed taking pictures from her camera so much. But I'm still sort-of proud with some pictures that I took with my tiny digital camera. hihihi.
I'm currently in love with earth tone colors. So I choose earth tone colors for today's outfit! It gives me calm yet adventurous feelings when I saw the colors :) And I also like my tee, it turns kinda puffy when I tuck them in, its also very light and it's thrifted! so happy to have that tee :D
By the way,
Pastry
the shoe brand from
Vanessa and Angela Simmons
, I'm a big fan! and they just had some new shoes called the
Home Sweet home
. it's two shoes in one, a flat and a heal. you wouldn't resist these shoes! check out their
website
and their
video
for more info :)
thanks for reading everyone!
talita

PS : Don't forget to join Evita Nuh's first giveaway here :)